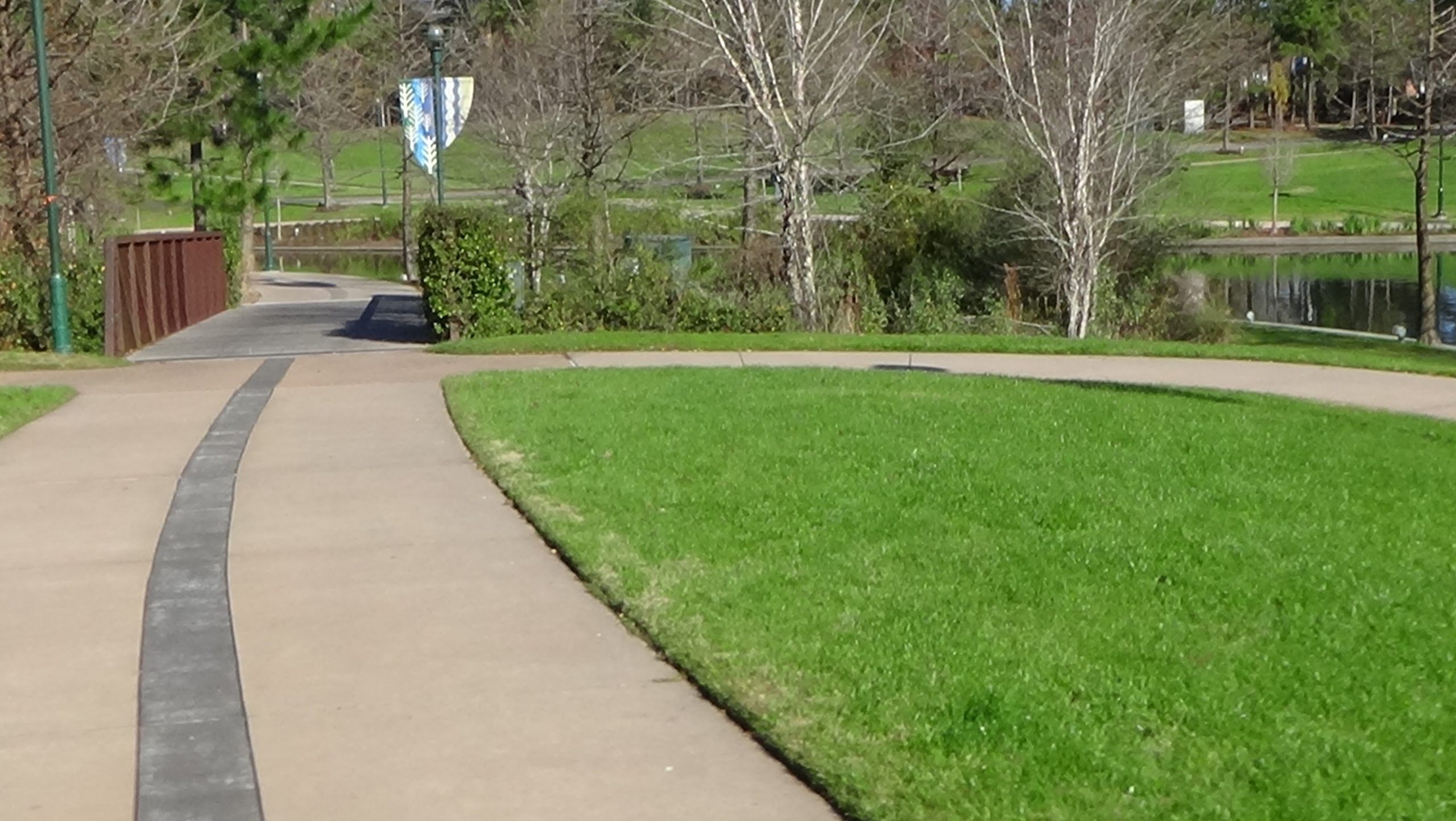 Sports and Crafts
These peaceful looking pathways along the waterway in The Woodlands will look very different on April 4th. The Waterway Art Festival will draw a bustling crowd to the pathway on the far side of the water to showcase various creative endeavors, and the Woodforest Triathlon will have runners going both directions on the sidewalk pictured here.
The puzzle to be solved by Landplan's event design crew is how to get pedestrians across the run route to the art festival and back without disrupting the race, or putting the art festival patrons in an unsafe situation.
Fortunately, our experience navigating such challenges for other races such as the Hermon Memorial IronMan offers effective solutions.
Our answer? Utilizing "crossing guards" on pathway intersections to safely control the confluence of both the runners and the art festival patrons (runners have the right of way), and maintaining access to other pedestrian bridges and sidewalks not part of the race route.
When all is said and done, it should be a really fun day to be in The Woodlands FOR EVERYONE!