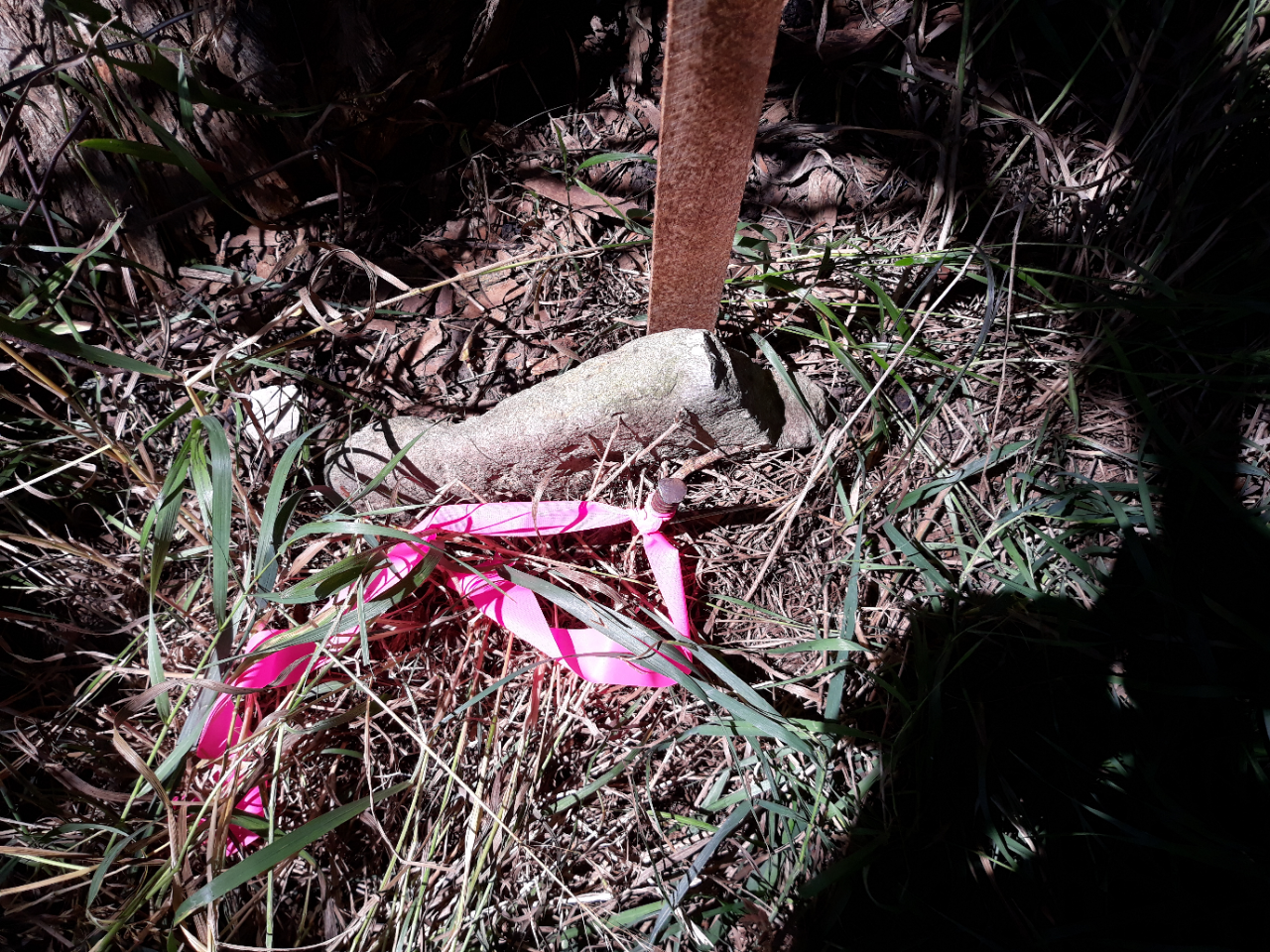 A Piece of Survey History
The U.S. Public Land Survey System (USPLSS) – which was conceived primarily by Thomas Jefferson – is a system whereby the public lands of the United States were divided into regular subdivisions called Townships, Ranges, and Sections…The corners of a section are called section corners…Stones marking these corners were often set over a hundred years ago (from article linked below).
Pictured here is a Center Corner of Section recovered in Franklin Co., KS. Note the size of the hedge tree due north of the corner. The corner was presumably set in the late 1800's or early 1900's. In the second picture of the corner an Iron Bar can be seen on the South side of stone. This bar was placed years after the original setting of corner to facilitate the recovery of the monument with modern day magnetic locators.
The process of corner perpetuation can be very expensive when all or most evidence has been destroyed. Yet, property boundaries remain in limbo and the precision of maps – such as a county's GIS or tax maps are compromised until those corners are properly reestablished (from article linked below).
Every recovered monument is a direct link to the history of the land, and directly impacts us today!
For more information: http://schneidercorp.com/…/july-…/what-is-a-section-corner/…