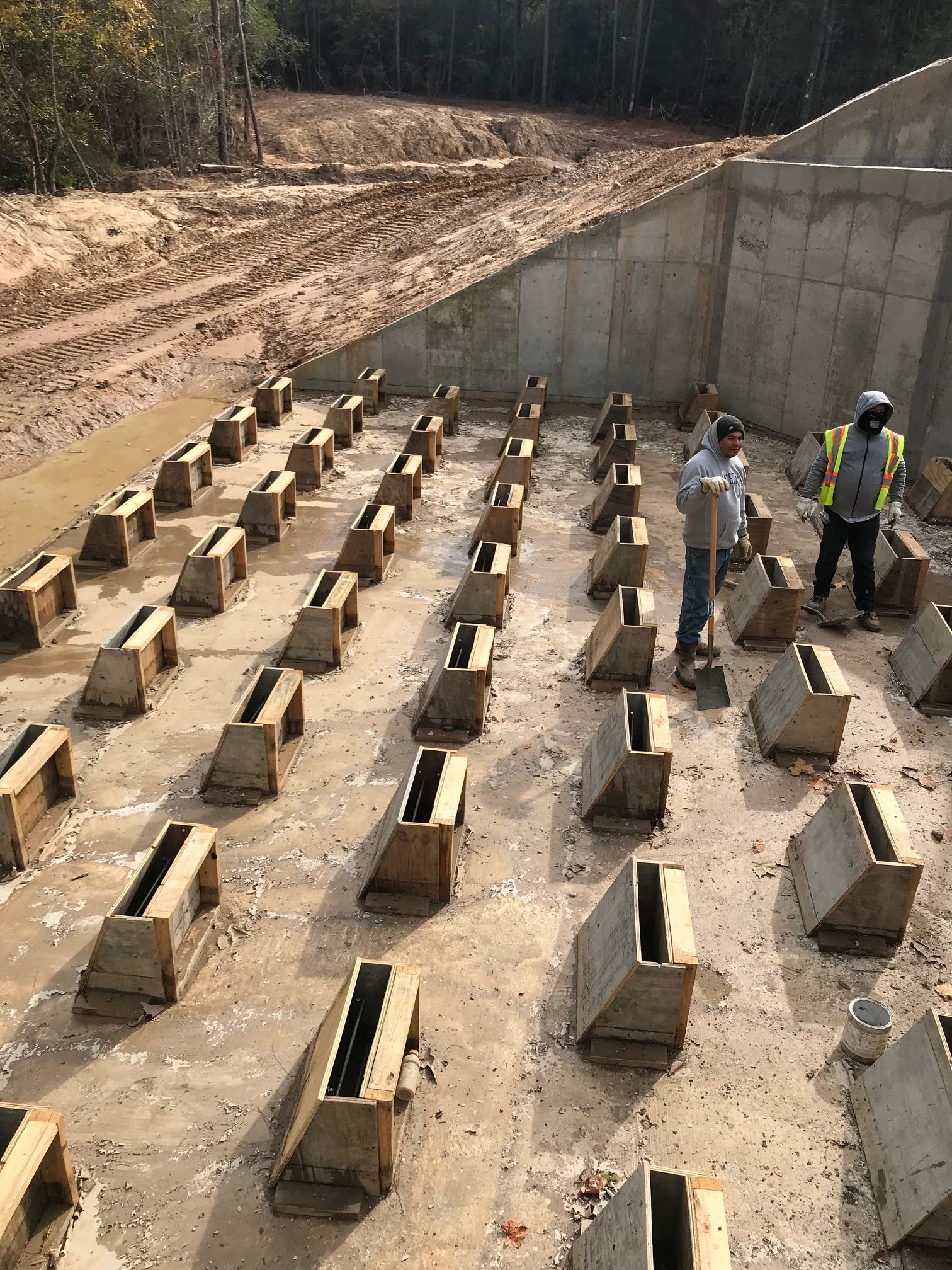 Win/Win Scenarios that Don't Wash Down the DRAIN-age!
Win/Win Scenarios that Don't Wash Down the DRAIN-age!
Big projects call for creativity, but really big projects call for collaboration too. For the owners of the nearly 4,000 acre Crown Ranch development north of Magnolia, Texas, that meant working with developers of neighboring communities on drainage facilities that would support them all.
Rather than each developer building a number of small detention ponds, Crown Ranch put in a regional facility of significant size that incorporates dragon's teeth for energy dissipation, a weir with an 8 foot opening 10 feet tall, and an overall concrete spillway 45 feet wide and 13.5 feet tall.
This project within a project required building nearly a mile of temporary road just to access the site, but construction of the spillway weir is nearing completion. This accomplishment is no small feat considering that Eubank Excavation (who is performing this project) has been working on it during at least two of the Houston area's recent significant storms.
Proof that solid efforts and solid partnerships never wash away!