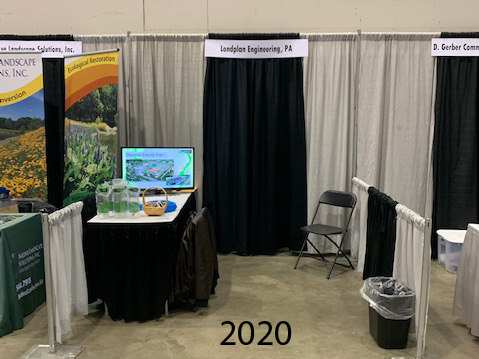 I Don't Think We're in the Kansas Recreation and Parks Trade Show Anymore Toto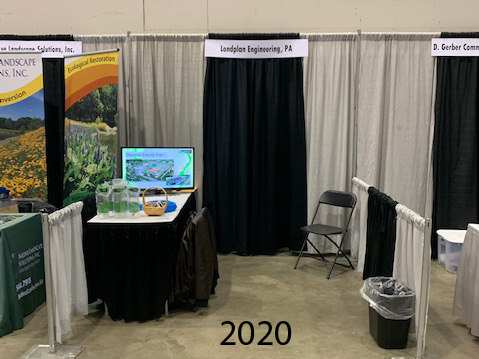 Landplan has been represented at the Kansas Recreation and Parks Association Trade Show for many years. While we upgraded our visuals to a slideshow this year, it left our booth looking a little…well…empty.
We do have a claim to fame at the KRPA Trade Show and that is that we are the booth known to supply mini Reeses Peanut Butter Cups and bite sized Snickers to anyone who visits. This year our frisbees and water bottles were also very popular. Next year though, I have some big ideas for our booth.
While I'm not sure the other vendors will appreciate water near the electrical outlets, I think this tropical vacation spot will garner a lot of enthusiasm for Landscape Architecture. What do you think?