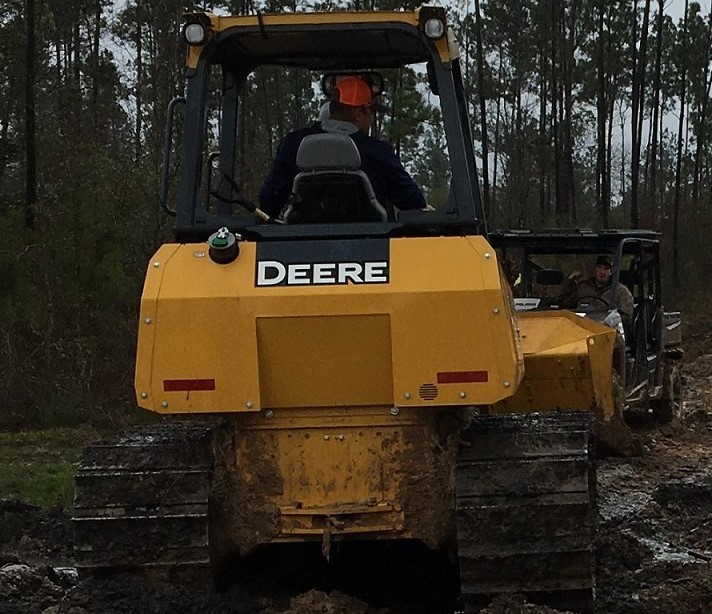 A Mud Bath to Remember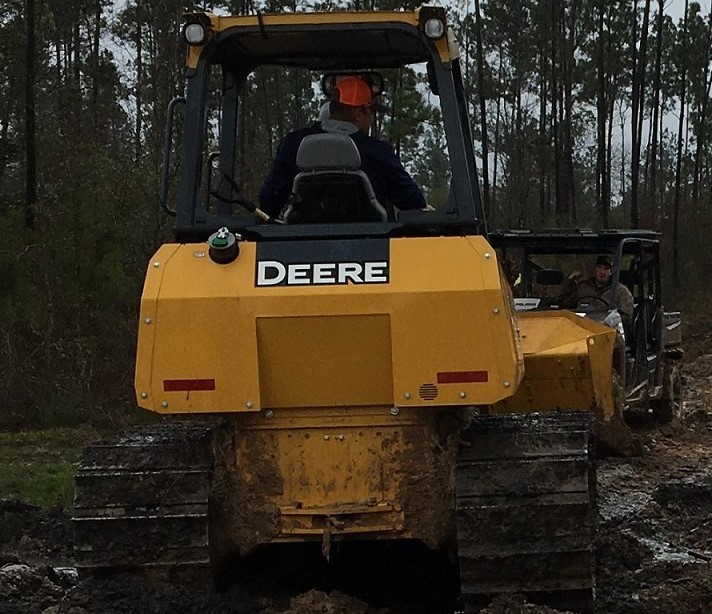 Sometimes construction observation can lead to sticky situations…literally. To get access to the site of a future detention pond and verify drainage modeling, Landplan team members had to travel deep into the woods and observe the results of a recent major storm. Two 4-wheelers had carried us to the area in question and we almost made it out from the construction access trail when one 4-wheeler got stuck…really stuck…like all-the-way-up-over-the-wheels-deep-in-mud stuck.
Our second 4-wheeler attempted (unsuccessfully) to utilize the wench (2 feet too short), and some rope (3 feet too short) to pull us out. By this point the first 4-wheeler was not only blocking the access road, but beginning to slide down an embankment. Finally, the second 4-wheeler was able to help us dislodge, only to then wind up stuck themselves.
Destiny took pity on us at this point as we realized the second 4-wheeler had become entrenched right next to a bulldozer, which made for a much quicker extraction than the first. While the entire comedy of errors filled only about an hour of our day, the stories (and remnants of mud) have lasted much longer…who says work can't be fun?