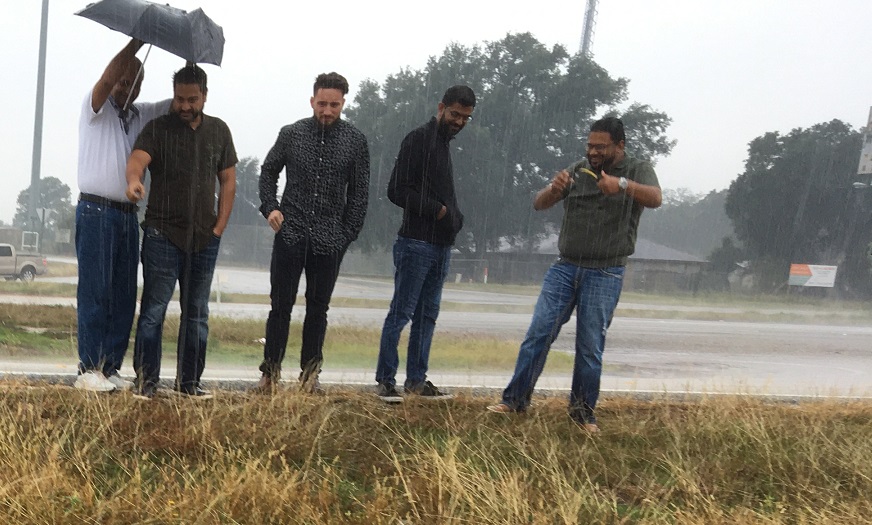 We Aren't Made of Sugar…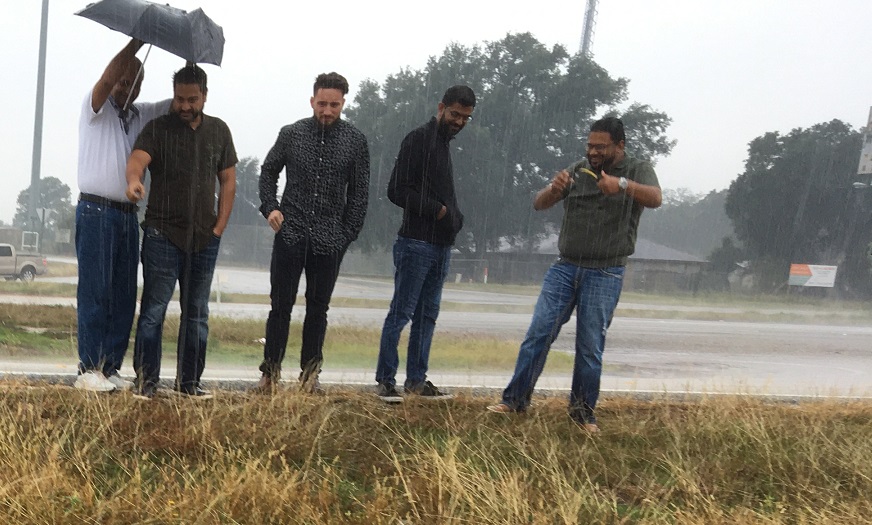 Houston, Texas is the modern day picture of "if you built it, they will come." US Hwy 290 has been upgraded, and Landplan is involved in a number of developments to the northwest of the city. The pace of development is fast, and it doesn't slow down for anything, even the weather.
For one particular mixed-use project in Hempstead, completing the basic planning required a Landplan and Client staff outing to go over how the road network will connect into the highway interchanges. Landplan's excellence is a reflection of the commitment of our people, and we couldn't pass up the opportunity to recognize these hard-working individuals "enduring the elements" in an effort to better understand the needs of the project.
…We salute all name brand shoes and daily rations of hair product that were sacrificed to accomplish this goal!